As you run your business online, maintaining it will sometimes require a website makeover to keep it up to par. This makeover can be anything from a simple change to your navigation or a complete website overhaul. It could include quick changes to the user interface or more complex changes to the back end or server-side of your website. Either way, a website makeover can be a necessary part of your online business success. Today I'll share with you 6 important reasons why your business may need a website makeover. 
But first, what is a website makeover?
Collins dictionary defines "makeover" as the remodelling of an organisation or system in which important changes are made to improve it. In essence, a website makeover involves revamping, overhauling, or making changes to your website with the intention to improve it. The term website makeover is often used interchangeably with website redesign. 
As business owners, it's not unusual to overlook a website makeover. In fact, I've heard people say, "oh, my website is doing well, I'm good." But have you ever wondered if it could be better?
Because it definitely can be better. When we talk about a website makeover, we're referring to those big and small changes that can improve your website's performance and make business better for you.  
As your business develops, you'll have reasons to improve your website. It could be the need to keep up with customers' demands, improve your brand messaging or position your business for greater impact. Whatever the reason might be, it is essential that you constantly evaluate your website and take steps to improve it in order to keep your business thriving. 
6 crucial reasons why your business website needs a makeover. 
1. Improved branding
In business, branding is all about your messaging. So, if your business message, culture, target audience, values, etc., are changing, it's time to rebrand and revamp your website to align with your new brand image. 
Because your website is your most important salesperson, it must be a correct representation of your business and brand. Meaning, the outlook and feel of your site must be consistent with your brand image and messaging. The pages, design elements, colour palette, logo, fonts, icons etc., must be uniform across your website pages, marketing materials, and social media channels. Even your website content must be consistent in tone and style.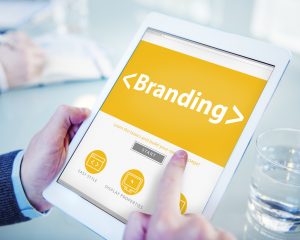 A website that accurately reflects your brand communicates consistency. It is this consistency that breeds recognition which in turn creates familiarity. As your target audience becomes familiar with your brand, they begin to trust you with their money. The importance of improving your website to reflect your brand cannot be overemphasised. The slightest inconsistency between your brand message and your website can confuse your audience, frustrate them, and make your business look unserious. Consistent branding also increases your credibility, trustworthiness and value. 
So, as business improves, ensure your website always reflects your brand message. 
2. To keep up with the competition
If your website is industry-specific, you need to make sure you are up to date with design trends, so you do not get left behind. The internet is fast-paced. Industry trends change with the demands of the audience.
To stay competitive, you must move with the pace, especially if the change will benefit your business. If you do not want customers to view your business as outdated and move to your competitors, you need to ensure that your website is always up to date. 
3. Improve website functionality and user experience
Visitors should not struggle with anything on your website. From navigation to site speed, accessing information, downloading information, or even completing a specific action, everything should be free-flowing. If your visitors are having trouble using your website, it's a sign that it's time for a makeover. 
Improving your website's functionality will enhance user experience and reduce your website's bounce rate. It will also boost your website's SEO, increase conversion, and keep your customers coming back. 
You see, user experience should be at the top of your mind as you run your online business. Anything that makes interacting with your business challenging for customers is terrible and must be fixed urgently. 
You also know it's time for a makeover when you need to add new functionalities and features to your website. For instance, if you need to add e-commerce or a membership login portal or even manage a community, you may need a serious website makeover. While there are some functionalities that you can quickly implement on your website as it is, others call for a website overhaul. The reason is some functionalities are too technical, and you need to be sure that your current CMS can support the changes you seek. 
4. Optimise for mobile
As of the second quarter of 2021, mobile devices accounted for 61% of search engine visits. Meaning, a significant percentage of your customers are mobile users, and if your website is not optimised for mobile devices, you need a revamp. Seriously, everyone is browsing the internet with their phones, and your website has more chances to rank higher in Google search if it's mobile responsive.
So, check to see if your website is responsive and mobile-friendly. If it is, content should display properly and fit into any screen size. If it's not, you need to get in touch with a website design company today and discuss how to redesign your website. 
5. Drive more traffic to your website
Is your website not getting any traffic? There are many reasons why this could be happening, and one of them could be your website's design. 
Poor web design and structure make it difficult for search engines to understand, crawl and index your website. When this happens, you won't get any traffic because your website will be invisible to internet users. And what's the essence of having a website if it's not visible? If you want to drive traffic to your website, you need to pay attention to your website's design, layout and structure. It would also help if you optimised it for search engines, and a great way to start is to add blogging to your content strategy. 
Remember that a poor looking website will turn visitors away and hurt your brand. But a website makeover will ensure that your website is optimised for search engines as well as users. It will also increase your brand authority and boost your SEO efforts. 
6. To reflect your marketing campaign
Do you want to build brand awareness, launch a new product, upsell existing clients or convert site visitors to leads? Your website needs to be aligned to your particular marketing campaign. If it's not aligned to achieve your goal, then it's time for a website makeover. Whatever your business goal is, you need to ensure that your business website reflects your goal and points visitors towards achieving the set goal. 
If you want visitors to make a purchase, your website design should give clear instructions on starting and completing the purchase. Even though your website is your salesperson, its successful performance depends on how you equip and structure it. 
So, when is the right time to get a website makeover?
The right time depends on crucial factors, like when your business website isn't performing as expected. That is why you need to constantly evaluate your website's performance to know where, when and how to improve it. Tracking key performance indicators (KPIs) like traffic sources, audience reach and impact, bounce and conversion rate, and ROI will help you make data-driven decisions on when and how to improve your website design. Plus, remember that you want to keep your website's design up to date with relevant industry, audience and technology changes. 
If you would like to discuss how a website makeover can help improve your business, click here to speak with a professional web designer today. And don't forget to share this post if you find it helpful.