Now that you have built a stunning website for your small business and are ready to take on the digital marketing world, the next big thing you have to worry about is drawing traffic – "qualified leads" to your website.  
You see, the internet is overcrowded with billions of websites. And with everyone trying to drive traffic, become visible and stay relevant, it is easy for your website to drown in the noise, and become unnoticeable. To cut through the noise and attract qualified leads to your site, you need to focus on driving quality traffic to your website the right way.
Website traffic refers to the number of people who visit your site. It is what drives business growth and serves as a key indicator for measuring your marketing efforts. It is an integral part of your online business. In fact, without website traffic, you have no business online.
But to drive traffic to your site, your website needs to first be visible and attractive to the right audience. 
You can either use the free or paid method to increase traffic to your website consistently. Both methods present effective ways of driving high-quality traffic to boost your visibility on the web, build brand authority, and enhance sales. 
Indeed, the infinite number of resources talking about how to drive web traffic can leave you feeling overwhelmed. But in this article, I have taken the time to explain in simple terms, eight foolproof methods you can use to start driving high-quality traffic to your website today.  
These are the exact methods that I have used to consistently drive traffic and increase the visibility of all my websites in my years of digital marketing. Let's dive right into it.
Ways to drive traffic to your website 
Invest in good SEO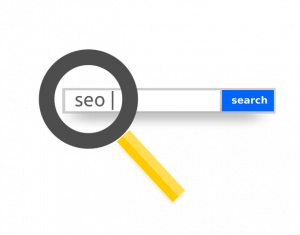 Amongst all the methods of driving web traffic, search engine optimization is the one strategy that continues to deliver expected results without going out of style. While it's true that it might take a while to produce results, it provides long term benefits and opportunities for growth – high amount of traffic, sales and brand authority in the long run.
With responsive design and adhering to Google's guidelines for on-page and off-page optimization, you will begin to see increased qualified traffic as your website becomes more visible on the internet. Investing in quality SEO requires that you carry out white hat SEO tactics without breaking or bending the rules. You can learn SEO and start implementing strategies that will increase traffic to your website or request an SEO service to supercharge your performance and improve your bottom line.
Optimise for local search
Optimising for local search allows your website to be found by mobile searchers looking for products or services in their local areas. By listing your business website on Google My Business and optimising your listing, you can gain local search visibility and drive qualified traffic to your website.
Once searchers can easily find your business information via your listing, you can be sure that those who click through to your website are qualified, potential customers. Hence, as your business shows up for relevant searches, there will be an increase in website traffic, engagement, and conversion. 
Create evergreen content with long-tail keywords
Evergreen content is content that remains relevant long after it is published. Creating and posting evergreen content related to your products, services, or industry will continually bring visitors to your website, which means an increase in website traffic. Targeting and including long-tail keywords in your content will also boost your rankings on Google as they are easier to rank than short-tail keywords. As you add pages to your website, continue to create evergreen content and cleverly embed keywords specific to your business. This will keep your website fresh, and updated, at the same time, increase visibility and drive quality traffic. 
Drive website traffic with email marketing 
Email marketing is a surefire way to drive quality traffic to your website because email subscribers are undoubtedly loyal followers/customers. And with email marketing generating the highest return on investment in digital marketing, you can promote offers, discounts, freebies, solicit support and engage with subscribers in several ways as you redirect them to your website – traffic. But first, you have to build an email list. You can create a lead magnet on your website to gather emails or use Mailchimp's tools to build and grow your email list. 
Get social on social media
Instagram, Facebook, Twitter, LinkedIn, Pinterest, and Youtube have become a fundamental part of present-day marketing. If you are not using these platforms to increase your website traffic and business visibility, you are doing yourself a great disservice. Social media allows you to grow your business beyond borders by consistently driving traffic to your website while connecting and engaging with millions of people across the planet.
By investing time and efforts into creating and sharing quality content with links to your site, you can point your audience/followers to your website, sustain your business and build brand authority. Remember that using relevant and trending hashtags will expose your content to a broader audience which means more engagements and traffic to your website.
Use paid traffic
When it comes to online marketing, paid advertising will forever remain an effective strategy for driving quality website traffic. Although it can be expensive, it is a proven method of reaching out to people who need your service/product and convincing them to visit your website and complete an action. From Google ads to Facebook, Instagram, retargeting ads, Youtube ads and influencer marketing, paid traffic will drive qualified traffic to your website or business page, boost your visibility and generate revenue. Just make sure that you implement metrics for measuring your ad performance and effectiveness.
Guest posting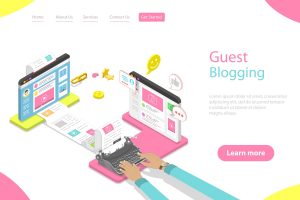 Guest posting on reputable platforms allows you to market your content /website by tapping into an already established audience. High authority sites like Medium thrive upon quality content and are excellent for posting relevant, intuitive and exceptional content that can be viewed by millions of people. By including your site's URL in your content, you can redirect significant qualified traffic to your website. 
Engage in conversations on Quora and Reddit
These wildly popular high domain platforms can help increase traffic to your website and boost your online visibility. By posting intuitive content, engaging in useful conversations, sharing relevant information and providing detailed, correct answers to questions, you can connect with millions of people worldwide. Be sure to include links to primary posts on your site and use specific keywords that relate to your content so that your answers can come up in search.
Finally, as you dedicate the time and efforts to increasing your website traffic, remember to keep track of where the traffic is coming from so that you know where and how to target/ focus your marketing efforts. 
Start driving traffic to your website now by implementing these strategies or contact the experts at SSGC Online to help give your online business the boost it needs.