Today, we are just going to dive right into some concrete methods of improving your website's SEO.
Our previous article established search engine optimisation as a long-term undertaking that requires patience, creativity, and dedication as there are no magic buttons or secret tips that can make your site rank number 1 immediately after it's built. However, you can achieve lots of quick wins by implementing proven strategies that will fast track your visibility and improve your site's SEO.
For context: these quick wins refer to google recommended White Hat SEO tactics and practices that webmasters follow to boost their rankings on search engine result pages.
Today, I'll show you seven white hat SEO strategies you should follow to improve your website's SEO. Many of these are actionable steps you can implement immediately. And if you already have some of these in place, then well done, you are on your way to the top results!
Without further ado, let's get started.
1.     Set up google analytics for tracking website metrics
Properly setting up and understanding how Google Analytics work is the first thing you should do 
if you seriously want to improve your rankings on search. You see, google analytics benefits your SEO journey in several ways. This highly valuable tool provides specific insights on traffic sources and marketing campaigns, helps you better understand your audience, and guides you to make data-driven marketing decisions.
As a webmaster who is just starting with SEO, setting up GA will save you a lot of stress and maximise your marketing efforts. In this resource, Phil Pearce from SEMrush explains how you can set up Google analytics today, why and how to use it.
2.     Optimise your website load time
In April 2020, Google announced its decision to use site speed as a search ranking algorithm. With millions of options available, your website will continue to lose traffic and struggle with visibility if it takes ages to load. Results have shown that 40% of people abandon a website that takes more than 3 seconds to load, which is exceptionally high among mobile searchers.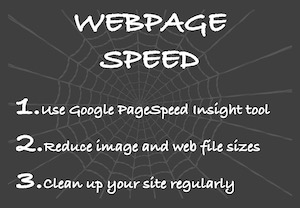 And just like users, because Google prioritises site speed, it is only natural that it ranks websites with fast load time higher than others. You can use the Google PageSpeed Insight Tool to check your website's speed. It is a free tool that gives you a quick analysis of your site's performance across different devices, including actionable steps to improve your speed. As you evaluate your site's speed, keep in mind that certain factors, like image and web file sizes, including web hosting and malware, can slow down your page load time.
You can use this compression tool to reduce your site's images. Remember to reduce or remove unnecessary web pages and files, clean up your site regularly, and switch to a better hosting provider if need be.
3.     Take the time to put out quality "keyword-rich" content on your website
 Of all Google's ranking factors, relevance is the most important. For your website to be relevant, it must contain content that answers the searcher's query. Meaning, if your website provides users with a solution – satisfies "users intent," it will rank higher on Google. Putting out quality content doesn't necessarily mean creating content from scratch. You can improve existing content that isn't bringing in desired traffic by updating sections with new information, improving backlinks, and target keywords.
However, if you are creating content from scratch, do well to perform extensive keyword research and find keywords with commercial intent. Target long-tail keywords/keyphrases as your primary keywords because they are easier to rank for and incorporate words closely related to those primary keywords as secondary keywords.; this is also called Latent Semantic Index keywords.
As you draw up your content strategy, concentrate on creating in-depth, evergreen content. Write extensively on every topic related to your business/ website, target lots of long-tail keywords and related terms, and make your content shareable on social media. All these will show Google that your website is relevant, which will improve your rankings and ultimately drive more traffic to your website.
4.     Optimise your visuals
 Images and videos, when adequately optimised, can improve your website's SEO. If your images show up on the Google image tab, it will drive tons of qualified traffic to your website. More than that, including relevant visuals (pictures and videos), makes your content more attractive and easier to comprehend while giving your website more SERP real estate.
But remember that these visuals can decrease your website's speed and impair your rankings when they are large. Optimise visuals by compressing them and including good alt texts where relevant. Mindfully write clear, distinctive alt texts and include necessary keywords in your image titles and descriptions. This will help search engines rank your images higher and enable screenreaders to locate your content. 
5.     Improve your metadata
 Page titles and descriptions make up your website's metadata. Taking the time to get them right will significantly improve your website's SEO as they influence click-through rate, and a higher CTR means more traffic and higher rankings. Make sure you cleverly include target keywords in your titles and description and follow Google's guidelines for improving your metadata.
6.     Optimise for mobile users
 Ever wonder why there is great emphasis on mobile-optimised websites? Because in 2016, Google began to use the mobile version as the primary index for ranking websites on both desktop and mobile devices. Meaning, mobile-optimised websites had the potential to rank higher for searchers made on any device. Hence, to improve your website's SEO, you must invest in good, mobile responsive web design. To optimise your website for mobile users, you should concentrate on delivering a good user experience by: 
Creating intuitive, user-friendly, and easy to navigate designs,
Ensuring well-formatted content and
Including clear, easy to find calls to action.
You can also improve your sites' SEO by optimising for local search. According to Search Engine Watch, 63% of local searchers use multiple devices to find a local business, and 79% of them are mobile phone users. Also, Hubspot Marketing Statistics states that 61% of local searchers are more likely to contact a local business if they have a mobile-friendly website.
So, if you are yet to optimise your website for mobile devices and local search, you are leaving a ton of money and potential traffic on the table. A mobile-optimised website will not only drive significant traffic to your business website; it might also be the turning point your local business needs.
7.     Take link building seriously
 From building backlinks to using internal and outbound links, link building is an essential part of search engine optimisation; get it right, and you would have solved about half of your websites' SEO problems. You can use internal links to supercharge page performance and direct visitors to other pages of your site. Using outbound links as I have done in this article can add value to your visitors, earn your readers' trust and help Google understand your site better by strengthening topical signal and adding depth. However, ensure that you only link to authoritative sites as this will establish you as a knowledgeable author. Also, fixing or replacing broken backlinks coming to your website will prevent the loss of qualified traffic.
The Takeaway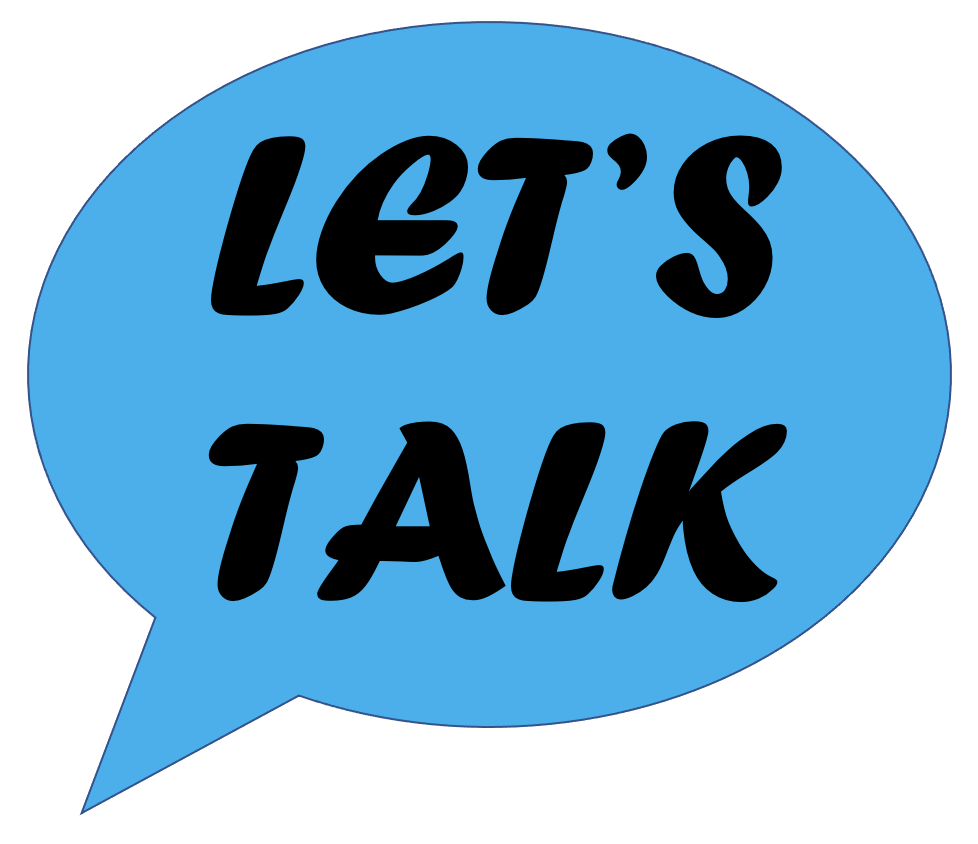 As we already know, SEO is for the long term and takes a while to produce desired results, but implementing these tactics will guarantee a significant improvement in your website's rankings on SERP.
So, let's talk in the comment section. Let me know if you are setting up Google analytics right now or optimising your business for local search. Remember that when you implement a strategy and record noticeable improvement, you rinse and repeat for more/better results.
If you still feel overwhelmed and need assistance with getting your website SEO up and running, click here to speak to me now.