If you have any knowledge of web design, it is only normal to try to build your business website yourself. And with the drag and drop functionality introduced by website builders like Wix, Squarespace, and Weebly, building a website is cheap, simple, and quick.
Although many small business owners are adopting the DIY approach and using pre-made templates to design their websites in a bid to save cost, it does not compare to the benefits of having an expert web design company create a professionally designed website for your business. With your website serving as your most valued business asset, you would be doing your small business a huge disservice if you fail to enlist the services of a professional web design company.
Today, we will look at 5 undisputed benefits of having a professionally designed website instead of doing it yourself.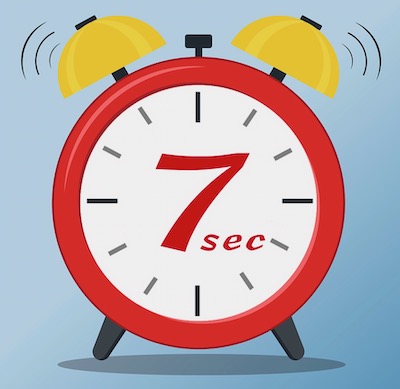 1. To create a better first impression
Do you remember the saying "you only have one chance to make a good first impression"? The same goes for your business.
In fact, you have about 7 seconds to make an excellent first impression that convinces a prospect to remain on your website. You see, today's customers are fast-paced, and with hundreds of other businesses fighting for their attention, you only get one shot at impressing anyone who lands on your website.
Do you want to appear sloppy, give off an unserious, unprofessional impression and have prospects turn to your competitors? Or do you want to show them that you mean business by creating a better first impression with a professionally designed website?
Your website is where you create a welcoming and compelling brand image. Investing in a professional website design will impress new visitors and convince old customers that they made a good decision by trusting your business.
2. To build credibility and maintain a consistent brand image
Credibility is crucial in building a successful online business, and investing in a professionally designed website is a great place to start. A poor-looking website is the easiest way to tell a customer that he should not trust your business.
But a professionally designed website that is easy to use, with clear call to action (CTA's), looks great, performs well, and loads fast will convince customers to buy from you.
Think about this; how do you assure customers that their transactions are secure and that you will deliver on your promises without a professionally designed website?
Customers will only buy from you if they trust you, just as with offline businesses. To build trust with clients, you must maintain a consistent brand image and present your business in the most appealing and professional way possible. From the colours on your website to images, fonts, and even your logo, you must maintain consistency in communicating your brand identity. And you can only do this with a professionally designed website.
3. To increase conversion
What happens when you have a good experience with a new business? You refer your family and friends so that they can enjoy the same experience you had. The same thing happens with your website.
A professionally designed website that delivers a satisfactory user experience will get more referrals and repeat businesses, which ultimately leads to an increase in conversion rate. The brilliant combination of intuitive web design, solid navigation, and strategically placed CTA's will also encourage customers to complete transactions and visit other pages of your website, thereby reducing bounce rates.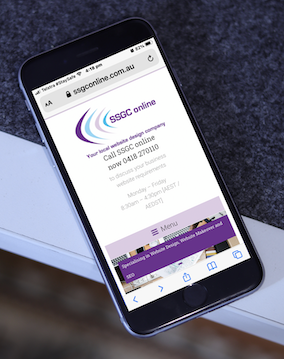 4. For SEO
When it comes to search engine optimisation, Google has made it clear that technical factors like site and page speed, mobile-first indexing, and internal links are considered when ranking websites on search.
A professionally designed website is one that is optimised for mobile users, well organised with internal links, and loads fast because no one wants to wait hours for your website or page to load.
Taking the time to get these technical factors right and in place, coupled with other on-page and off-page ranking factors, will significantly improve your website's placement on Search Engine Results Page (SERP). Remember that a fast-loading website leads to reduced bounce rates and higher conversions.
5. To keep up with competitors
The internet has changed everything. If you are not moving quickly, you get left behind. Hardly will any business do well these days without an online presence because customers are no longer searching in phone books. They are turning to Google and other search engines for answers. Are you serious about keeping up with competitors in your industry? Then you need a professionally designed website that sets you apart from the competition and establishes you as a c
Like I mentioned earlier, your website is your most valued business asset. It is an investment that delivers significant return on investment (ROI) in the long run. While the do-it-yourself approach seems cheap, quick, and easy, it would cost you more time, money, and potential clients in the future.
A professionally designed website is only the beginning when it comes to ensuring your online business success. And here at SSGC Online, helping you achieve sustainable business success is at the core of our existence.
Our service includes building professional websites for small and medium-sized businesses in the local areas of Illawarra, Shoalhaven & Southern Highlands of NSW, Australia.
To discuss how we can help your business achieve success with professional website design, please contact us now. Our friendly team is eager to share with you our actionable steps for achieving business success, beginning with a professionally designed website.